Welcome to MG T-ABC's Online!
TABCs Online is an internet-based community for owners of MG TA, TB and TC automobiles. We come together from all parts of the globe to share our passion for these classic machines. This web site exists to serve the caretakers of TABC cars wherever they live, offering the exchange of information, resources, mechanical parts and more.
Free to join
Active discussion forums
Free classified ads
Technical articles
If you own a 'TABC' then we invite you to join our group – it's easy and best of all it's free! Hop over to the Discussion Forum to see what the people of this group are all about.
Photo of the Month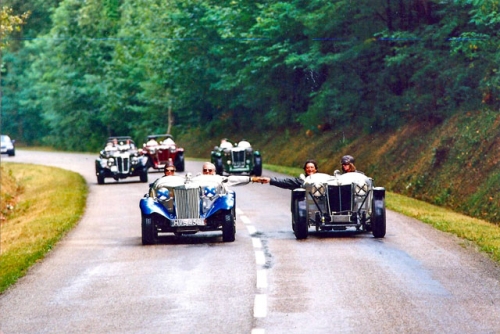 Photo of the month, March 2016: Team Rosbif on the road in France. Submitted by Erik Benson.