frenchblatter wrote:
Ray, I think a 1960s rheostat type tank unit will fit in the existing warning lamp unit. I've not measured it but the flange looks the same. You can then use the same wire that goes to the warning lamp to run the gauge.
Hello Vernon. I have bought a 500mm dip tube type sender unit which has a 75.4/ 4 ohm range which is pretty close to the 80/4 ohm of the gauge. John Marks says he can "tweak" the gauge to make certain that the needle comes to rest on it's peg.
One thing that I was worried about was if the sender unit would have any solid state components that might be polarity sensitive. The reason why this was a concern was that the fitting instructions only show a negative earth and my car is positive earth. Fortunately, a check with the suppliers ( ETB instruments of Southend on Sea) confirmed that it is safe for me to swap over the wires for + earth.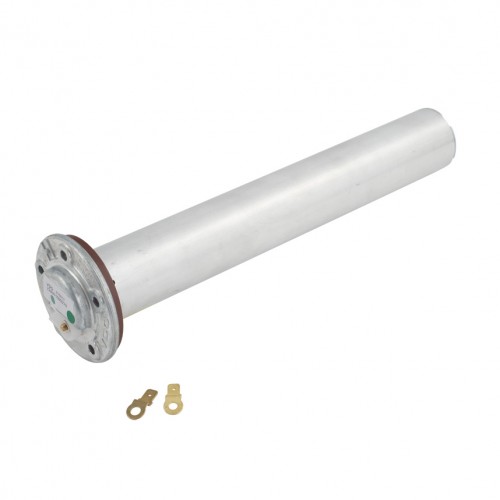 The reason for a dip tube type sender unit is that any other floating arm type would not work in the tank because of the vertical baffles. The existing unit has a short float arm that only operates at the bottom of the tank. I fully intend keeping the low level warning light in addition to the gauge.