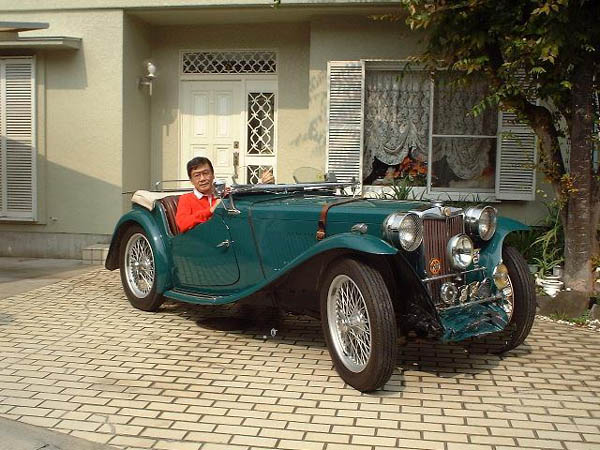 My TC6903 was transplanted from Pasadena, California in 1989. She's still got lots of "GO"and
it's fun to go to places with her. I'm 66 and she's 54 this year 2002. A nice match, huh?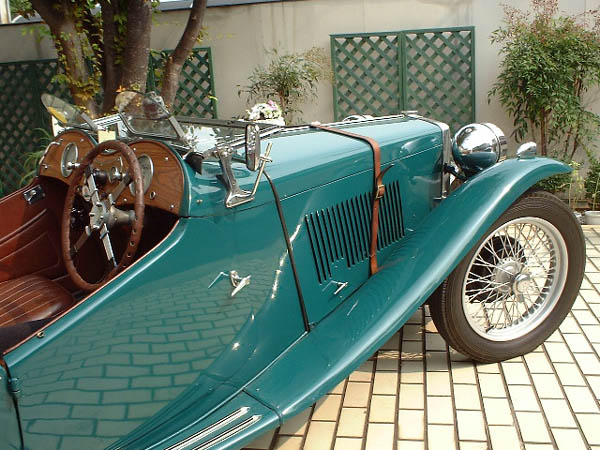 I covered the Steering wheel with a ready-made real leather wheel cover. The bonnet sports a real
leather racing strap, which is actually made of two sturdy strips of men's belts for jeans. Together
with the Aero Screens and a solid Oak dashboard plus the new treatment in the front, the car looks
and feels more sporty and fully open-air.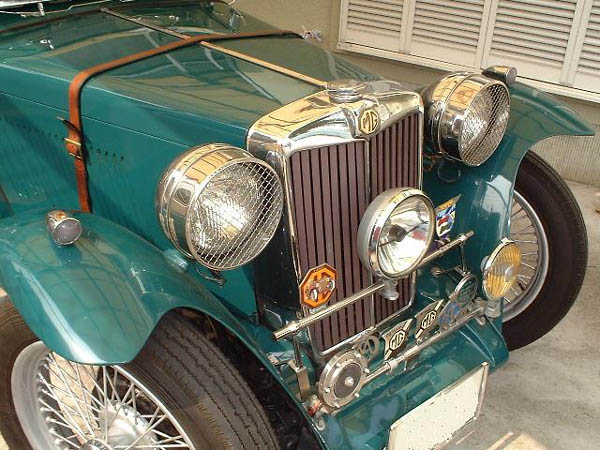 The large Lucas driving lamp is a memento of the owner's Pilgrimage to Silverstone in 2000. Note
the homemade driving lamp stand and the pair of Stone-Guards, they are made of, well, you guessed
it right, flour strainers and barbecue grills. No wonder I never won Concours d'Elegance! Mais Alors!
Whattahell, MG's are there to have fun, to enjoy driving and tinkering.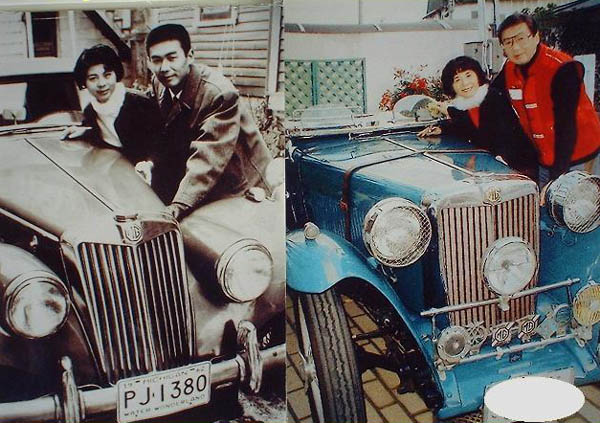 My wife and I celebrate the 40th Wedding Anniversary this November. It also marks the 40th year since I owned my first MG. The black-and-white photo was taken in 1962 in Kalamazoo, Michigan where I was a foreign student and just married. I had saved money working as a part-time photographer and paid $1,300 for this red, 8 years old TF.

Rick Hara Japan
TC6903 XPAG7762