Superchargers for MG-TABC
Which different devices have been available?

-- Shorrock (vane type)
-- Judson (vane type)
-- Arnott (vane type)
-- Wade (rootes type)
-- Mashall Nordec (rootes type)
-- Centrics (vane type)
-- Cozette (vane type)
-- Volumex (rootes type)
-- Italmechanica (Wade license)
-- Zoller
-- Moss Magna charger (rootes type)

-- recent: Eaton (rootes type)


working roots type
click to enlarge

The Judson supercharger in a TC

click to enlarge

and from near

click to enlarge

Judson in a TD (chrom everywhere!)

click to enlarge

The Moss Magna charger

The Marshall J75 in Stan Kurzet´s TC

click to enlarge

a Marshall-Nordec sc

The Arnott (low pressure) in TA Park Ward "Symphony"
Generalization on superchargers (by Andrew Bradley)
XPAG with or without a supercharger?
click to enlarge

Harry Pyle

How to calculate the capacity of superchargers

Some Judson ads from 1963
click to enlarge
click to enlarge
and a Shorrock ad from 1955

click to enlarge
| | | |
| --- | --- | --- |
| a more modern unit -- Judson SP/6 | | |
| | | |

The A.B.C. of Shorrock Supercharging (by Jonathan Peck) (PDF File, 47 kB)


The Shorrok-Katalog (PDF file, 1.6 MB)



Toyota supercharger
My Australian friend put a Toyota supercharger (for 1500cc MR2) on to his TC last year.
This supercharger looks very authentic and period while it is new. Anyway it is cheap, can
be found at scrap yard, but very reliable. His TC got 60-70bhp/3000rpm at its rear wheel
while the engine was just running in. If you want to know the detail, I will let you know his
e-mail address. Modern Subaru supercharger could be tried as well although it may be bit
small (originally for 660cc car, so maybe suitable for 4 cylinder MMM, maybe). It also has
similar authentic look as period Shorrock.
Hiro Nishio, Kobe, Japan
The Eaton Supercharger

The modern unit, you can buy (in 2001) at appropriate dealers (also used in Mercedes SLK and others)

Information at www.eaton.com

At least one TABC member uses the unit M45 at his TC with a 1 3/4" SU carb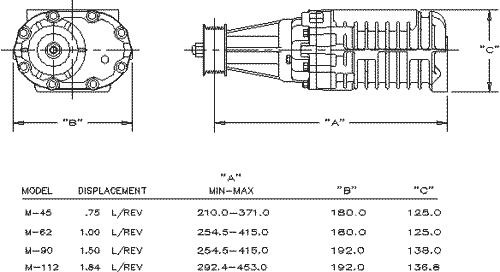 Jeff Redman´s solution with a MR2 super charger
Supercharged Special from Syd Reinhardt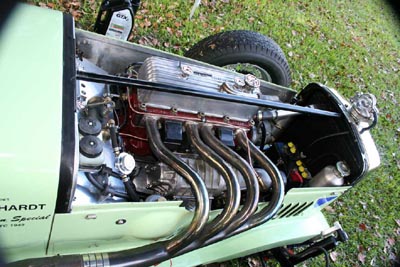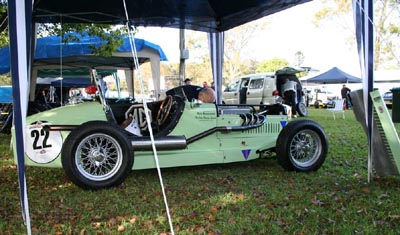 The TC Special is owned by Syd Reinhardt of Sydney Australia, and is fitted with a Marshall J75 mounted UNDER the exhaust extractors. This car, with the drive-train heavily off-set to the left, was owned by the late John Blanden and is shown in Mike Sherrell's 'TC's For Ever'. The photos are from the recent 'Speed On Tweed' festival 2006.
Al Moss´ additional Information and Documentation
Shorrock Superchargers Following are copies of all of the Shorrock literature I acquired
during the years I sold, installed, serviced and rebuilt Shorrock superchargers. I have no
parts left and do not know of a current source for same. The last I heard, many years ago,
Sydney Allard's son had the rights and was remanufacturing Shorrocks. I had no luck dealing
with him. Also shown is a photograph of the Shorrock-suppled tool kit for properly dismantling
and reassembling their superchargers. Finally shown is what little information I have pertaining
to the rather inefficient Judson supercharger.
32 pages PDF document
at best right click and choose "save link"

3 pages PDF document

Al Moss
| | | |
| --- | --- | --- |
| | | |
| photos by Jim Merz | | |
| | | |
| by Harry Pyle | | |
More information on superchargers
http://www.mgcars.org.uk/mgtd/mgtd_accessories_superchargers.htm